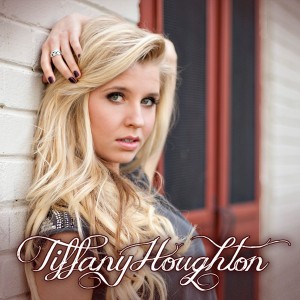 Country Fan Network had the opportunity to talk with the multi-talented, singer/song writer and producer Tiffany Houghton about her new self titled EP " Tiffany Houghton" and the first single to be released " Only One".
Tiffany was born and raised in Texas and at the age of 9, Tiffany's determination led her to move to New York where she was cast as an alternate to play Annie on Broadway. After becoming one of two finalist for the Broadway show "Gypsy" and not getting the part because she could not wear ballet shoes and stand on her toes, she promised herself to never lose a part because she could not do something, she learned how to do it. Tiffany's determination and love of music was her only fall back, so after regrouping and jumping head first, Tiffany went to Nashville to begin her singing and writing career.
After a rough start in Nashville Tiffany did what she always does and pulled up her boot straps and moved forward, not letting anything stand in her way and began the long hard rounds of Music City.
CountryFanNetwork – Your Bio states your known for your "Captivating, honey sweet voice". In the song "Only One" you hit this gravely deep bad girl sound, where does that come from?
Tiffany – It just came to me really. When I wrote this song I don't think i changed anything at all. This song was really therapy for me, I was going through some tough times in my life. While recording and producing the songs the feeling was missing that I had while writing them, so I got out emails, voice mails and letters and after reading and listening to them, I got that feeling back that I had when I wrote the song, and I was living the song as I recorded it, it was just there. Real pain and hurt, that's where it came from.
CFN – Your voice is very captivating. Have you had to work at it or did you just start singing and there it was?
Tiffany – I am the type if " Your Not Moving Forward, Your Going Backwards". So I was working on it by taking voice lessons and perfecting it. I am always humming all the time. My Mom use to say that when I was younger I would sing myself to sleep at a young age.
CFN – "Like He Treats Her" sounds very personal to you, is it?
Tiffany – It is, my parents have been married for 25 years and are a huge inspiration to me. Mom married young and came from nothing, and my Dad came from humble circumstances. When they got married they had nothing but each other and they had and still have a beautiful relationship. They go on Sunday walks for as long as I can remember, just the two of them. I have had 2 relationships and was nothing like I dreamed of. So yes it's very personal because of my parents that I love to death. Without their support I would not be doing what I am and the success would not be as enjoyable if they where not in my life.
CFN – Who are some of you inspirations other than your Mom and Dad?
Tiffany – Shania Twain, musically and personally. I read her autobiography and my life parallels hers to a point. I respect anyone who puts it all out there no matter what comes back on them. I appreciate artist that are honest and don't pretend it's easy when it's not. There is a lot of pain physically and emotionally that is not talked about in this business. Then there is Garth Brooks who was turned down by every major label before he finally got his deal and became famous. Others I get inspiration from are Patty Loveless, Loretta Lynn, Styx – great memories driving up to the lake as kid listening to them and the Beatles.
CFN – Would you go back to Broadway?
Tiffany – No, not at all. I love what I do. I got here and I am sticking to it. This is an emotional investment in my writing and my singing. Don't get me wrong I had a great experience there, but this is what I love and what I am going to be doing until I can not do it anymore.
CFN – " Only One" how personal is that to you?
Tiffany – It was literally 4:38 p.m. I had been driving home thinking to myself and crying, he made me happy and was the only one for me. Then I realized he was only one, and it was funny because when I thought that, I suddenly felt liberated. I always think the Love cancels out laziness, fear, hate and hurt. I was a great feeling.
Tiffany's future is very bright and unstoppable whether it be in song writing, producing or singing. Tiffany has what it takes to make it in Nashville and the rough back streets of a city that so many come to with open hearts and big dreams of Granger, big homes and money. She has the mindset to let people know she is not like most that come to make it big, she is for real and highly talented and sometimes even reminds me of Alanis Morrisette in this writers opinion.
Pick up this EP and strap yourself in for a great ride. Her range is smooth and soft, gentle and rough and matter of fact. Her confidence is apparent throughout this EP. Tiffany lets her inner being out and puts her heart on the line with this very personal CD.
http://www.facebook.com/tiffanyhoughtonmusic
https://twitter.com/#!/TiffanyHoughton
http://itunes.apple.com/us/album/only-one/id514088159?i=514088226&ign-mpt=uo%3D4