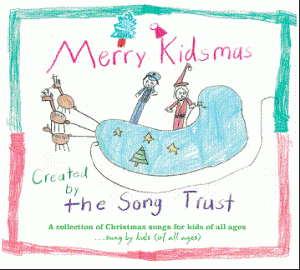 In 2007, a newly formed collaboration known as The Song Trust released an emotional holiday song called "Bring Him Home Santa." The track caused an immediate national reaction. Sung by an anonymous 6-year old girl asking Santa to bring her father home for Christmas, the single shot to #29 on the Billboard Hot Country Chart, spawned a viral internet video that received over 600,000 views and solicited tens of thousands of comments from families with parents in the military in three short weeks. Following the success of that single, The Song Trust set-out to write, find and record an entire album filled with songs that would continue to look at the Christmas season from a child's unique perspective and be sung by real everyday kids. The result is the 2009 holiday release Merry Kidsmas (Giantslayer Records/S1 Songs/Welk Music Group). The 12-song collection features 9 original songs co-written and produced by The Song Trust including singles "Box of Rocks" and "Bring Him Home Santa," as well as new takes on holiday favorites "Wudolph (The Red Nosed Reindeer)", "(All I Want for Christmas is My) Two Front Teeth" and "Little Drummer Boy."
The Song Trust, a think-tank of hit songwriters and artists based in Nashville TN, was founded upon the belief that the powerful message of a song may be more moving than the delivery of a specific messenger or "star". The immediate impact of "Bring Him Home Santa" delivered proof of their concept that the song could lead the way.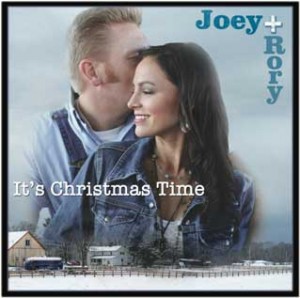 The group is comprised of music industry veterans with commercial success stories of their own who are excited by the possibility of releasing music in a unique way. Country music duo Joey+Rory are members of The Song Trust, and Rory Feek is a contributing writer, organizer and producer of Merry Kidsmas. The husband/wife pair released their debut album The Life of a Song (Vanguard Records) in 2008 and have sold almost 200,000 copies to date. Partnering with Country Music Television's (CMT) One Country program, The Song Trust will  donate proceeds from the sales of Merry Kidsmas to the USO to benefit members of the Armed Forces.
Check back with country fan network as we will be having a give away in the beginning of December.