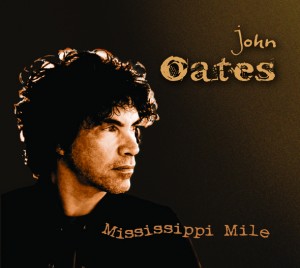 John Oates has spent the better part of his life writing and singing music for thousands of music fans.  Whether it was when he was in college or with Darryl Hall as Hall & Oates or one of his many solo ventures.  The one thing that has always been in the forefront of his music was the Delta Blues, where all music stems from today.  John has tremendous respect and love for The Blues and Blues greats such as Curtis Mayfield, Doc Watson, Chuck Berry or Mississippi John Hurt to name just a few .  The inspiration he gets from the Blues can be found in all his music, be it lyrics or the music, the blues are always a part of what he has done and will do in the future. John's new album due to be released April 12th is a re-invention of  that great Blues era.  By re-invention I mean, that John has gone back to recording for this album, the way things were recorded and played back then. Something that is not done today, the real sound of the music and lyrics are lost in all the over dubbing that goes on in the search of creating that perfect sound.  Nowadays You can take anyone and put them in a studio and let them record a song and make them sound like a super star. John felt like it was time to give people a chance to experience the music and the lyrics on a more personal and raw basis from which the blues came from. John has always believed that staying true to the basics of music in its purest form was and is the best way.  So as not to get lost or blind to the message that is being sent either by the lyrics or the music itself. I had a chance to talk to John recently about this album and his love of the Blues and it was extremely enlightening and self leveling, bringing me back to earth and getting me to understand where he was going with this album.
Countryfannetwork
– Recently Blues great PineTop Perkins passed away at the age of 97 years old after becoming the oldest person to receive a Grammy Award. What are your thoughts on Willie "PineTop" Perkins?
John Oates
– I never met him. But I have met a lot of people that sang the Delta Blues, like Mississippi John Hurt. We use to play together at my friend Ricks apartment, Rick and Mississippi where friends so he would come over and we would stay up all night drinking beer and playing music. I actually used Mississippi's Guitar on the first 2 albums of
Hall and Oates
.  When  Mississippi died Rick was given his guitar and he still has it today.
CFN
– Understanding your love for the Blues, is that why you came up with Mississippi Mile?
JO
– I have an infinity for the Delta Blues Music and it's tradition and history.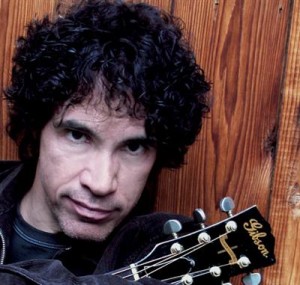 "This album is about honoring the tradition of the song itself," Oates explains. "I wanted to go back to the songs that
really shaped me when I was growing up. I wouldn't be the musician that I am today without these songs. It's a stripped-down effort to showcase what the song was before it ever made it on the record and became a hit. The music you hear on Mississippi Mile is as close to a live album as it gets."
CFN
– How do you think your fans who only know your sound from the Hall and Oates days will react to how differently you sound on this album?
JO
– Interestingly enough, I lean very little on Hall and Oates. Daryl and I tour a lot so fans get a lot of the Hall and Oates music. When I first started my solo projects, I started to slowly eliminate Hall and Oates music to see what the fans thought, and they were really receptive of the change and receptive with my new music.  Now, I really don't need to do them, But there are a few that are dear to my heart that I still will do, but now I do it my way because they mean so much to me.
CFN
– has Daryl given you his opinion on this new project? Not that it really matters or does it?
JO
– I don't even know if he's heard it. He has been working on his own solo album for so long. It's just about ready but  he has been so busy working really hard to get it done.  I did play "
You Make My Dreams
" for him.
CFN
– Mississippi Mile seems to be the perfect song to have as your single. Was it hard to pick which song would be the lead single?
JO
– There really is not one song that I consider the lead single or anything like that. Each track is an original and I am not going to go with a traditional track release a lead single. It has to be creative, there is a lot of stuff out there for music. If people would just look and really listen they would hear some wonderful lyrics and music.
CFN
– You stated in your Bio that you really wanted people to hear the music for what it really is.   Do you feel you have done what you set out to accomplish and came out with the sound that you had in your head prior to starting this project?
JO
– I made a record that I wanted to be more spontaneous and raw than anything I have ever done.   Hey, this is what John Oates is all about. I had a real idea of what I wanted it to be. I wanted an acoustic sound, steel guitar, mandolin, harmonic, I wanted it all. I had a great team of professionals that brought a lot of experience to the table and they just did their thing. I had a good idea of what it was going to sound like. I never worried about the sound. We recorded in a basement studio which  Mike Henderson recommended. We played for a couple of hours a day and had it finished in four days.
CFN
– Who and what were your inspirations for this album.
JO
– Everything, I chose the artist and songs that meant something to me, that made me a musician. The likes of Curtis Mayfield, Chuck Berry and Mississippi John Hurt to mention a few. I played with Mississippi and used his guitar a few times.
CFN
– Your Version of
Sending Me Angels
is incredible. So many people have covered this song and you have really taken it to a new level. Is that what you had in mind or did it just came out that way?
JO
– I worked on the album
1,000 Miles of Life
with
Jerry Lynn Williams
who passed away 3 years ago, he was special to me, so I wanted to honor him with it. There are other versions that treated it like a pop song, So I did it more as a gospel blues type. I had
Steve Cropper
on steal guitar for that song. I am so proud of that song.
CFN
– I know most of the album was pretty much a one shot deal. Which songs did you have to re-dub?
JO
–
Bekka Bramletts
' vocals had to be dubbed in.  We took out a guitar and replaced it with a harmonica. With
Deep River
we did not have lyrics,  just the music at the time of the recording so we dubbed in the lyrics after the track was done. I hadn't written the lyrics at  that point, Other than that nothing else changed. The tracks on
Mississippi Mile
directly capture what Oates and the musicians played on the first take in the studio, with the exception of only two overdubs, giving the record a live album feel. The strong group of musicians–which include renowned performers such as
Bekka Bramlett
,
Sam Bush
,
Jerry Douglas
and co-producer
Mike Henderson
, to name a few–help Mississippi Mile reach a diverse level of sound unlike any other record to date. The 12-track album chronicles Oates' musical inspirations from
Curtis Mayfield's
"
It's Allright
" to Allen Fraser's "
Dance Hall Girls
" and even the Hall & Oates classic "
You Make My Dreams Come True
," all intertwining elements of Oates' authentic roots sound. "
Deep River
" was penned by Oates about the Nashville flood, while paying homage to Doc Watson's "
Deep River Blues
." The album's title-track is the other Oates original song, kicking-off the album with reverence to his strong respect for classic American music. "'Mississippi Mile' is about the music that comes from the heart of the Delta," Oates said. "There's something very unique and important about the music that comes that geographic area that has become the foundation of all American popular music. This song is one of those songs that can be stripped away from the entire record and still stand on its own."
John Oates
has taken an old sound and breathed new life into  it.  A classic sound can be heard in his fourth solo album "
Mississippi Mile
".  A compilation of some old and new songs make up a tremendous mixture that you can't help but like.
Mississippi Mile
has left me with a feeling of regret for not allowing myself to give other music genre's a chance.  As John said in this interview "There is so much more out there to hear and understand.  If people would just take the time, look for it and really listen to not only the  music,  but the lyrics as well –  they will have a new appreciation and respect for the music". John Oates is a highly respected singer/song writer of various genre's of music and has really taken a lost style and brought it back. He will be looked at as the man who re-invented how music is recorded, listened to and appreciated. He has worked hard and diligent on this project.  With the people he has surrounded himself with, there is only one way for him to go… and that is up. He has nothing to prove but even more to gain as this album's release date draws near. People will really get the chance to understand who he really is and that is really important to him.  This, I have learned, by listening to the few songs from this album. Thank you, John, for your years spent entertaining the world.   and bringing to our attention a lost art that should and will be looked at and listened to differently, going forward.