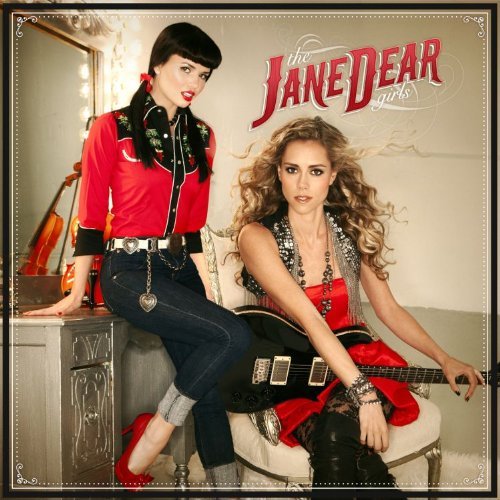 What do you say about country's newest duo that hail from Texas and Utah and are the female version of Brooks and Dunn? Amazing, absolutely amazing.
Their first single "
Wildflower
" is screaming up the charts and they have their first Academy of Country Music Awards nomination as
Top New Vocal Duo or Group
. The Billboard Top 100 have them at #60 up from #85, Billboard Country Chart has them at #17. The are amazingly talented beyond their years.
Danelle Leverett
and
Susie Brown
harmonize like only a few country music acts can do. They compare to  Country Greats such as  Alabama, Zac Brown and Brooks and Dunn. They not only sing country, they can play and sing rock, r & b and rap as seen in this
video
to help get out the vote for their first Academy of Country Music Awards nomination as Top New Vocal Duo or Group. This video shows how talented they really are. On the heels of their first hit single "Wildflower" comes their second release of "
Shotgun Girl
" it is expected to run up the charts after the great success of their first single. This album has quiet a few songs that should and will get the play time they so deserve and the talent of these two young ladies will only be more apparent as time goes on, and maybe just maybe sooner than later. Country music has this gem for fans to catch onto, which they will. You read it here first, that by the end of this summer Danelle and Susie will be household names and will be getting serious radio time and the demands on their time will be very high. Do yourself a favor and get in the back of this pick up truck and enjoy the ride and be part of a great country act that is coming to arena's in your area this summer. Country music has a real gem that has come to the surface and as these cold winter days come to end, they are being heated up by this multi-talented duo that has very impressive vocal power and will be amazing the crowds as they tour and get more radio time. the JaneDear girls Track Listing: 1.>
Wildflower
2.>
Shotgun Girl
3.>
Merry Go Round
4.>
Sugar
5.>
Saturdays in September
6.>
Sing Along
7.>
Lucky You
8.>
Pretender
9.>
Never Gonna Let You Go
10.>
Free Ride
11.>
Every Day's A Holiday