You are browsing the archives of.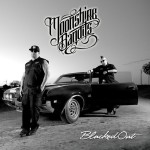 Tweet "We set out to make a blue-collar record for people who work their asses off and, come Friday and Saturday, just want to let loose and party," says MSB's Tex. "That was the theme of the album from Day One." "We challenged ourselves to explore new ways of writing and performing on this album," […]
Tweet Rootsy, folk duo Sugar + The Hi-Lows (Trent Dabbs and Amy Stroup) recently added their sweet, signature sound to a collection of Johnny Cash classics in the release of Wild Desire (Live Sessions). The project transpired after the duo performed the songs live, sharing the stage with a group of dancers at the Nashville […]
Tweet Watch the Tattoo Official Video !!!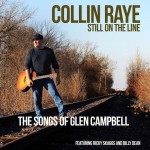 Tweet Born Floyd Elliot Wray on August 22, 1960 in De Queen, Arkansas, country artist Collin Raye was one of the true hit makers of the 1990's. Collin still continues to crank out soulful, heartfelt material with the honesty and richness that is signature to his vocals alone. With 24 top ten records, 16 #1 […]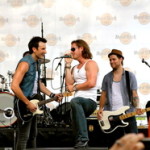 Tweet FLORIDA GEORGIA LINE'S TYLER HUBBARD MAKES SURPRISE APPEARANCE AT CMA FEST FOR COUNTRY NEWCOMER RUSSELL DICKERSON Country newcomer Russell Dickerson rocked the Hard Rock Cafe stage Saturday afternoon at CMA Fest with a little help from his friends. Before Florida Georgia Line's Tyler Hubbard took the stage in front of 60,000 country fans at LP […]